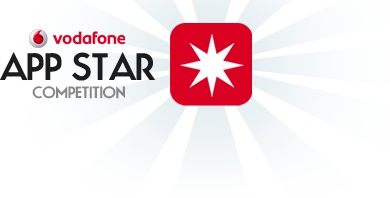 Back in december 2009, the Vodafone App Star competition was announced. Just a few weeks before that anouncement, I got a Samsung H1 telephone with my new Vodafone plan. This all triggered me to develop an application for the device and have it entered at the contest. In the end, I managed to finish up two applications before the deadline, and submitted both applications to the contest.
The first app I created for the Vodafone App Star comepetition was 'Beltegoed'.
This is an application for the dutch market, which gives you insights in your mobile plan.
Read more… ».
The second app was 'HappyBirthday'.
This application will get the birthdays out of your Vodafone 360 account. Nice thing is, that this 360 account fetches the data from social networks like Facebook and Hyves, so you don't have to fill in all those dates by hand! Read more… ».